SelfieGOLF Colors
DESIGNED BY PROS!
We strive to give you a simple, easy to use the device that can effectively boost your golf swing and gameplay while still having fun on the range or the course.
Built and tested by professional golfers, SelfieGOLF has been proven to meet the needs of beginners and seasoned players, alike. No more shaky, suboptimal views of your swing!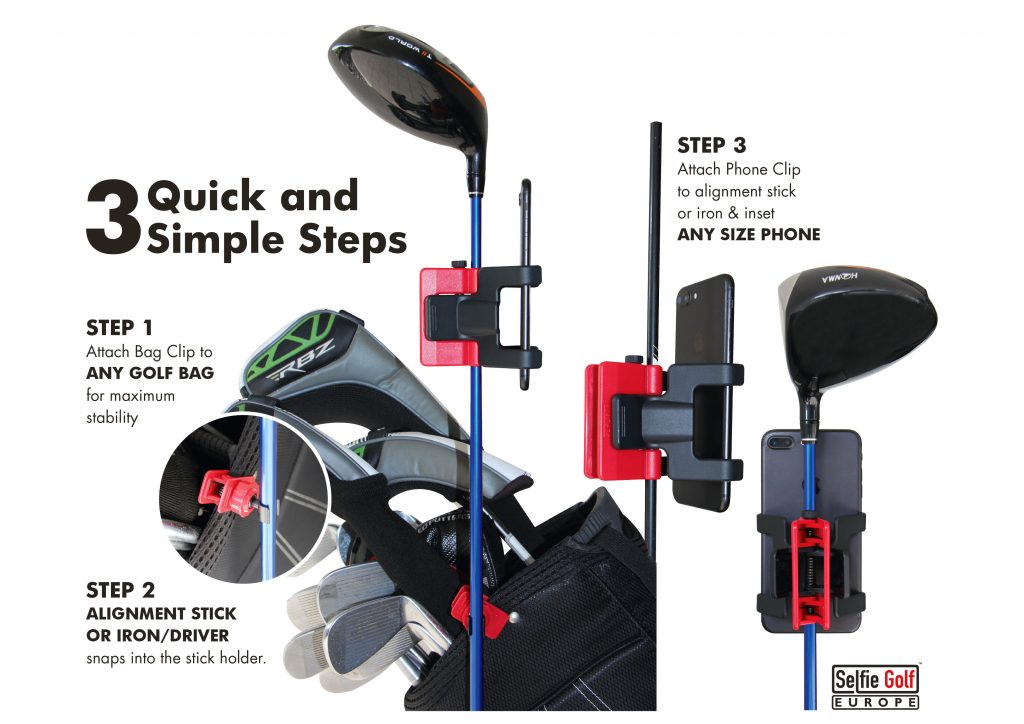 Patented Design
First, of its kind, this revolutionary clip-on design works for all golfers.
It is lightweight, portable and made from the highest quality and durable materials for years of use!
The SelfieGOLF comes with:
◆ Phone clip
◆ Bag clip
◆ A Pair of extra stick holders
◆ Storage Bag
◆ Instruction Manual
For more information please contact:
info@amboambo.com
+41 (0) 41 530 23 20
Selfie Golf brochures SelfieGolfNEW2019